TCC Weekly Rides – General Info
Official TCC club rides are hosted on Saturday mornings, beginning in April and running through October.
When: Each Saturday, our club offers up to 6 or 7 different ride options, differing by ride level and corresponding to different distance and pace capabilities. Our Ride Levels are described in more detail on the "Ride Level" page here.
Starting Times: Rides begin at 10am in April, 9am in May, 8am in June, July, and August, and then back to 9am in September and 10am in October.
Starting Location: Most rides start at North Windham School on Rt. 203 in North Windham, CT.  Some rides may be posted with alternate/remote starting locations.
In addition, many of our members announce and host rides on other days. There are typically Wednesday and Thursday afternoon/evening rides during the summer months. And Sunday rides are sometimes posted as well.
Information Sharing: We share information about our club rides and events, including board of directors and membership meetings in two ways.
During the April through October ride season, you'll receive an email from our ride committee leader on Thursday night.
The Thursday night email will contain a description of each of the group rides planned for the coming Saturday morning, including the leader, starting location, distance, climbing, and expected average pace.
The email will also contain a link to the TCC Group Pages on Meetup.com (more about that below) where more specific details–and, most important–all future notifications about the ride status will be shared.
Meetup.com: The TCC Group on Meetup provides an easily navigated platform for groups like us to communicate and share details, updates, and pre-ride comments & questions for all our rides.  We can also add post-event ride reports, comments, or photos.
Once you've become a member of TCC, we'll ask you to join our group on Meetup by setting up a Meetup profile and then requesting admission to our Group page.  Just go to www.meetup.com/meetup-group-SkujPOWW and follow the prompts.  You can find a link to an "unofficial" guide to getting started on Meetup on our website, under the "Join Us / Membership Information" link here on our website.
Each week, all of the club ride details will be posted on Meetup–including a link to a map indicating the start location.
Please remember— Any changes to scheduled rides or events (usually due to weather) will be announced ONLY through Meetup.
Join Us as a Guest: We welcome potential members to join us for a ride or two as a guest so that you can learn more about us and experience the friendly and supportive feel of TCC firsthand.
For more information, please send an email to Threadcitycyclers@gmail.com and ask for upcoming ride information.  That way we can get in touch and help you find the right ride for you.
---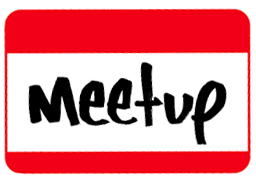 Members have access to a private MeetUp.com group to announce weekly rides.
---
TCC Ride Policies
TCC is committed to safe, organized rides for a variety of abilities.  TCC's policy is that no one will be dropped during a group ride.  To that end, each ride will have a ride leader whose job it is to plan the route, monitor the safety of the group, carry a cell phone and emergency contact numbers, and to make sure that all riders arrive safely.  In the event of a contingency, such as a medical emergency or serious equipment failure, the ride leader must designate an alternate to take responsibility for the group.
It is each rider's responsibility to keep their equipment in good repair, carry reasonable repair supplies, obey the rules of the road, be responsible for their own well-being (bring adequate water and nutrition supplies), and follow directions from the ride leader.
Each ride will have designated check-in points so that the group will gather at specific points, rather than staying together en masse.  At each gathering point, riders and the leaders can determine if each rider is well suited to their ride level.  If a specific rider is not keeping pace, or is having difficulty he/she may consider dropping to a less rigorous level.  If a rider is not sure which ride to join, we recommend starting with the less difficult level and moving up if the rider wants more challenge.
TCC Rules of the Ride
Due to the inherent danger of this sport, TCC is not responsible for and maintains no liability for any injury incurred during a club ride. For insurance purposes, participation in all races requires all riders to hold a current USCF license at your own expense (upon receipt, the license number is to be submitted to the club secretary for the club records).
The following rules apply to all TCC sponsored rides and events:
All traffic laws are to be obeyed (These include but are not limited to stop signs, traffic lights, yellow lines, as well as trail rules)
Helmets are required on all TCC club rides.
Double pace line allowed as traffic and road conditions permit (single file mandatory in heavy traffic and congested conditions)
Sprinting and high-intensity portion of training rides allowed only where traffic conditions permit (typically this is not inside town limits; the ride leader makes this call).
Absolutely no comment, hand gesture, etc. in reaction to automobile driver/passenger actions.
Use road shoulder whenever possible.
Use hand and verbal signals to notify other riders, as well as cars, of intent, road hazards, etc.
Riders are not to be dropped at stop signs, lights, or during mechanical breakdowns. Riders who are unable to maintain a pace for whatever reason will be appointed an accompanying rider for safety reasons.
The intent of ride (Training, fitness, tempo) should and will be advertised prior to the start of the ride. If you aren't sure about the ride plan – please ask before the ride leaves the assembly point.
Violation of these rules creates a danger to yourself and others on the ride. If you chose to violate any of these ride rules, the violation will be addressed by the ride leader as a warning. A repeat offense will result in a pro-rated refund of your club dues, acting as a severance of your club membership.
Please remember: Every time you ride in your TCC uniform, on a club ride or by yourself, you are identifiable and representative of TCC. The driver that crowds you, and then sees your salutation or the one who watches you disobey basic traffic laws could be the same driver that then puts the next TCC jersey he sees in the ditch. We want to build respect for our sport and our club, and we know that these goals will serve to complement your personal goals, not hinder them in any way. As a member of TCC you are acknowledging that you understand and are willing to ride within these guidelines.